In May 2015, Stephen Lewis accepted the call to serve as Pastor of Knowlton Presbyterian Church. Since then, Stephen, his wife Amy, and their seven children have formed a vital part of the Knowlton community, spurring us on in our growth in grace.
Under Stephen's leadership, Knowlton has partnered with other churches in serving the homeless, provided worship services for nursing home residents, launched a children's nature camp, and built relationships with families through Budding Artists - free art classes for children. Mainly Stephen is about preaching Christ from all of Scripture - in the pulpit, in personal conversation, and in the rhythm of life. In May of 2018, after seven years of doctoral studies, Stephen was awarded a PhD in Old Testament hermeneutics from Westminster Theological Seminary. His dissertation, Narrative Analogy and the Theological Message of Esther: Israel's Conflicted Relationship with an Angry Sovereign, makes a case for a gospel centered reading of Esther.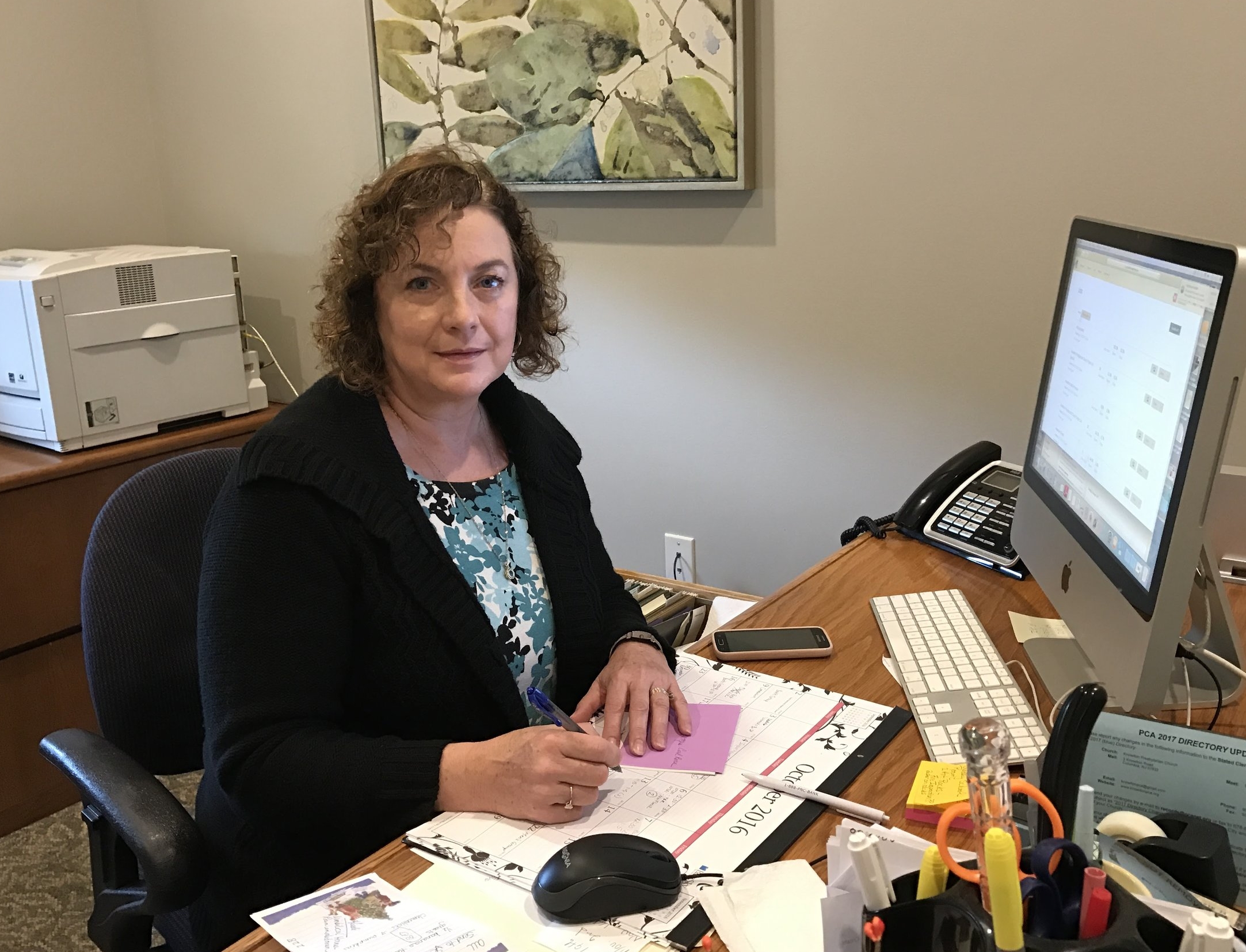 Barbara has been a dedicated and faithful member of the church for many years. She now assists the church by handling the accounts, filing, and publication of the bulletin to name just a few. She is a mother of two boys who grew up in Knowlton Church.